About this Course
There are a variety of well-established Continuous Improvement (CI) methodologies that have been applied in diverse disciplines and industries to enable the achievement or strategic objectives related to effectiveness, efficiency, sustainability and innovation. These methods include Lean Management, Value Engineering, Total Quality Management, Systems Engineering and Business Process Re-engineering.
Advances in Continuous Improvement have led to the development of Hybrid Methodologies; where one or more CI methods are combined to overcome the disadvantages associated with one method. The most well-known Hybrid CI Methodology is Lean Six Sigma. This methodology is often adopted by organisations to drive quality improvements and improve consistency, however it cannot be applied effectively in all areas of a business. Lean-Value Engineering is a recently developed CI Hybrid Methodology that combines the waste-eliminating elements of Lean Management and the innovative characteristics of Value Engineering to drive change in all areas of an organisation.
Meet the Course presenter
Nosipho Gumede PrEng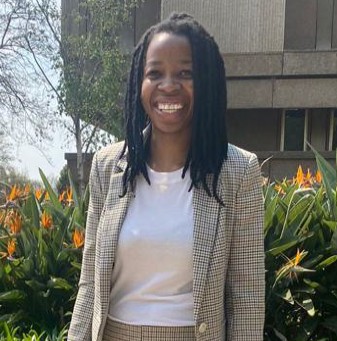 Education and Development
MSc Industrial Engineering (Wits) 2018 – 2020, PrEng Certification (ECSA) 2019, PM Certification (UNISA) 2016 – 2016, BSc Metallurgy & Materials (Wits) 2010 – 2013
Work experience
Business Improvement Specialist: Kumba Iron Ore, Consultant: 88Chemco, Project Specialist: Healthforce, Senior Plant Met: Anglo American & Seriti Resources
Technical Skills
Project Management, Total Quality Management, Lean Management, Value Engineering, Lean Six Sigma
Target Group
This programme is targeted at individuals who aspire to make a tangible difference in their places of work. The principles of Lean-Value engineering are applicable to any organisation, industry and context.
Admission Requirements
This programme is open to any individual who is involved in operations management activities. Industries are not restrictive and could include service, manufacturing, mining. healthcare, agriculture or government institutions. Leaders in SMMEs and start-up founders are also encouraged to attend.
Duration
4 day workshop: 27-30 June 2022 (in-person on the Potchefstroom campus) and 2 September 2022 (online) with individual mentoring through a work-integrated learning project
Course Fee
R18 000 which includes: 4 days of intensive in-person training and facilitation, mentoring through an individual project at the workplace and a follow up 1 day online.