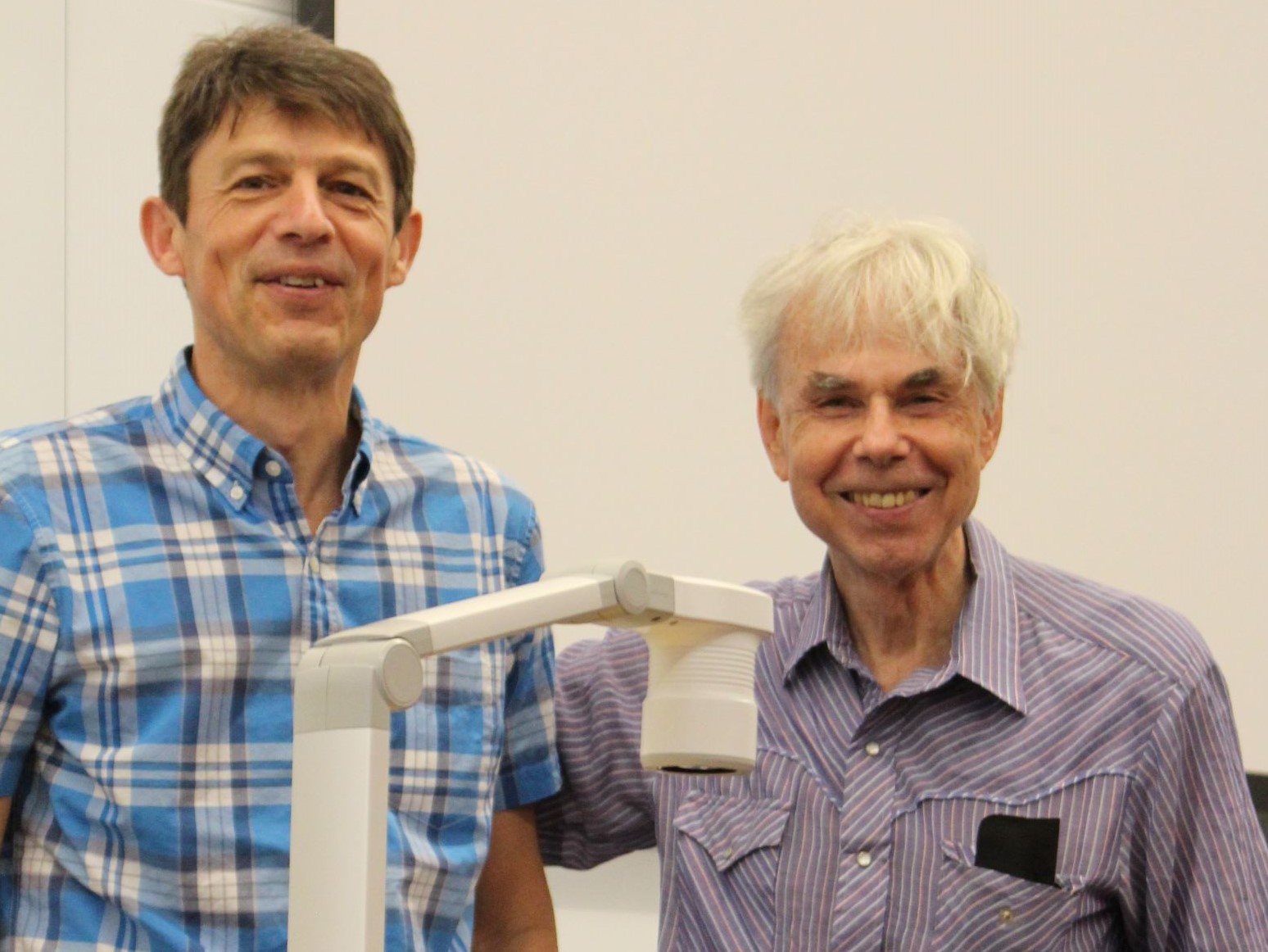 Etienne Barnard gave an invited talk at Indiana University Bloomington in Aug 2018 and met Prof Douglas Hoffstadter.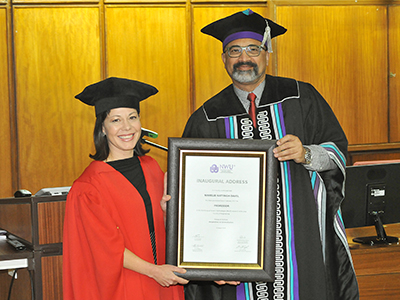 Marelie Davel delivered her inaugural address on 23 Aug 2019.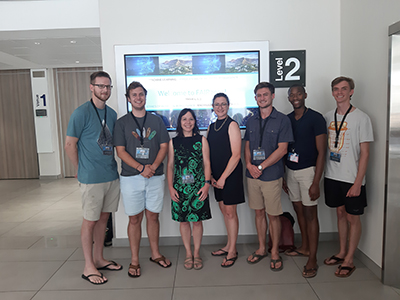 Five MuST students received sponsorships to attend the inaugural CAIR conference in Dec 2019, the precursor to SACAIR.
News and events
Awards
PhD student Tian Theunissen received an AAAI Student Scholarship to attend AAAI 2020, New York.
PhD student Oluwapelumi Giwa received an ISCA Travel Grant to attend Interspeech 2014, Singapore.
MuST research associate, Willem Basson, was the Vanderbijlpark Campus winner of the S2A3 bronze medal 2014, for his Masters dissertation 'Category-based Phoneme-to-Grapheme Transliteration'.
Research professors Marelie Davel and Etienne Barnard received the NWU Top Technology Innovator Award 2013.
Prof Etienne Barnard received a Google Research Award in 2008, 2010, 2011 and 2013.
Postdoctoral fellow, Dr Charl van Heerden was nominated as one of Mail & Guardian's 200 Young South Africans in 2011.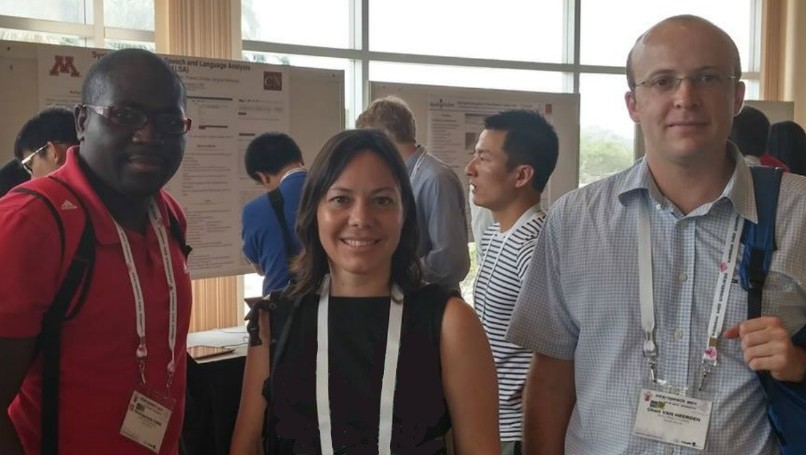 Oluwapelumi Giwa, Marelie Davel and Charl van Heerden at Interspeech 2014.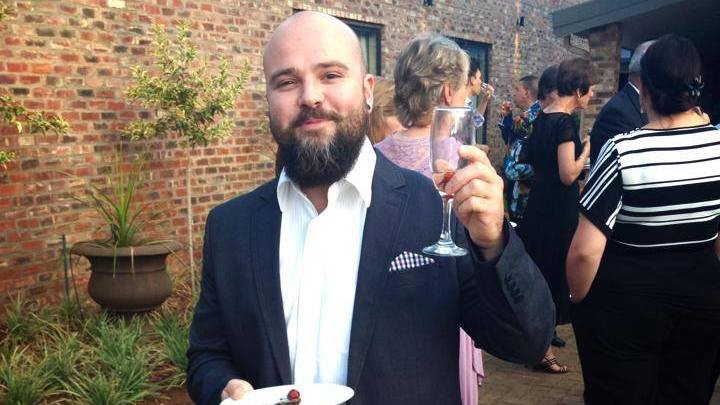 Willem Basson is the VC campus winner of the S2A3 bronze medal, 2014.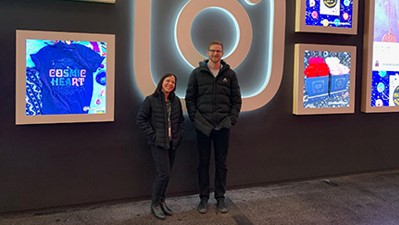 Marelie Davel and Tian Theunissen visited Facebook AI, while attending AAAI in New York, in Feb 2020.