Welcome and congratulations to all our first years! Your journey to becoming an engineer starts now! Please take note of the following important information:
On 25 January 2022 all first-year students will attend a Zoom session where the registration process will be explained. If you miss this session, please contact Ms Bernice Mackenzie at Bernice.Mackenzie@nwu.ac.za
Our R&O programme will take place from 17 to 18 February 2022
If you were accepted for a specific programme in Engineering, but would like to change programmes within Engineering, please register between 14 February and 4 March 2022 for the original programme. After 4 March you are requested to make contact with the indicated first-year mentors to guide you through the process of changing from one Engineering programme to another.
Registration information
 Click for Registration Information and contact details       
 Contact student registration process
 International student registration process
 Find the academic yearbook (with programme information) here
Possible registration problem: There is an undertaking that should be signed and if this is not signed, registration will be not be available. Please contact Bernice Mackenzie at Bernice.Mackenzie@nwu.ac.za/018 299 4026 for assistance in this regard. If the undertaking was signed, then please ensure that the minimum registration fees of R10 260 is available in the student account before registration will be finalised. 
Mathematics Refresher Course                 
 Information about the Mathematics refresher course.     
Laptop Requirements                    
Meet your first-year mentors
Classes and Timetables
Engineering Student Academic Chapter
The engineering student academic chapter (SAC) is a group of senior students from the faculty that represents engineering students. At the NWU, we choose new SAC's annually.
SAC's act as the link between students and the faculty, help students with any complaints/queries that they may have, guide them to the right direction and organise events for current and prospective students, among others.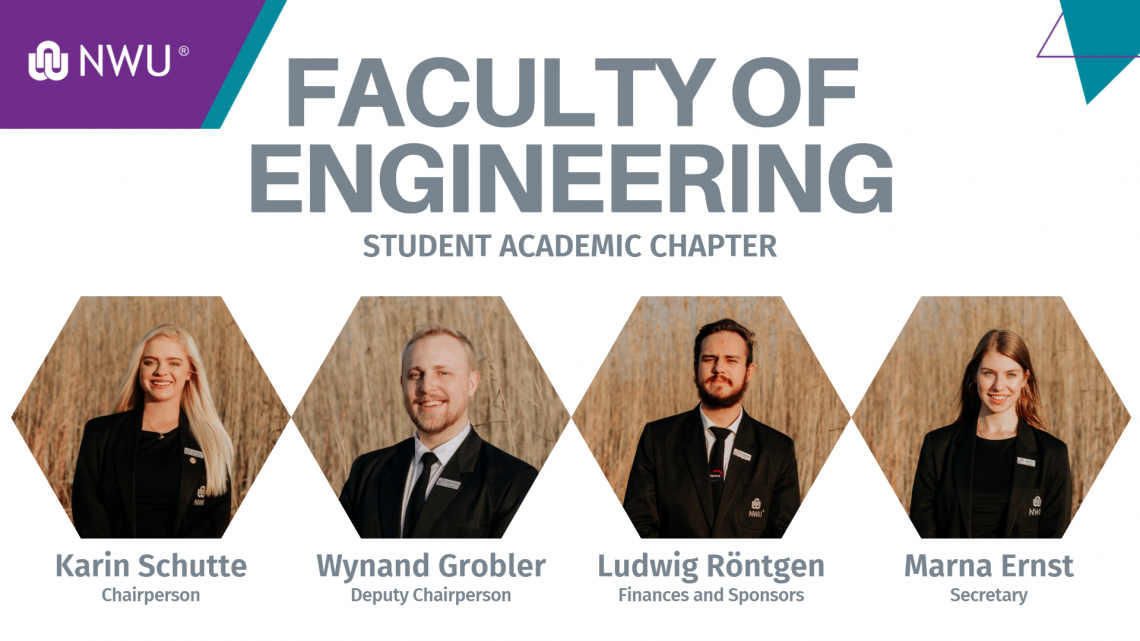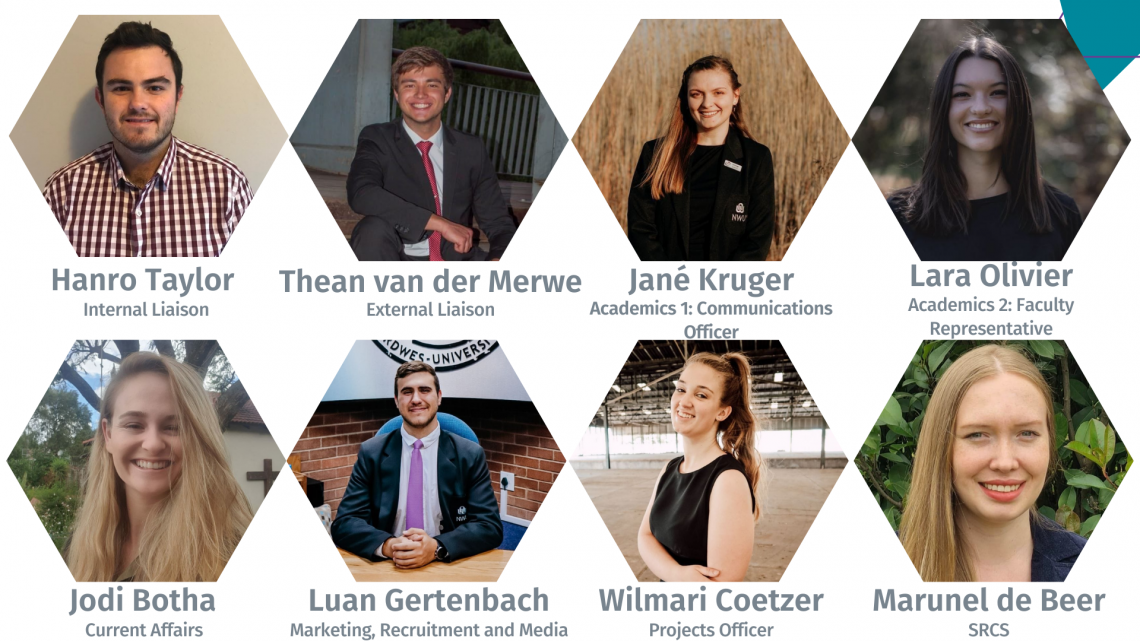 Workshop Practice safety induction and preparation
All first year engineering students are required to complete a workshop practice safety induction and preparation assessment. 
If you were not able to attend the online session, 
click here
 to access the presentation. 
Click here to complete the assessment. 

If you would like to join all the other first year students in your programme in a WA-group, Click here to join